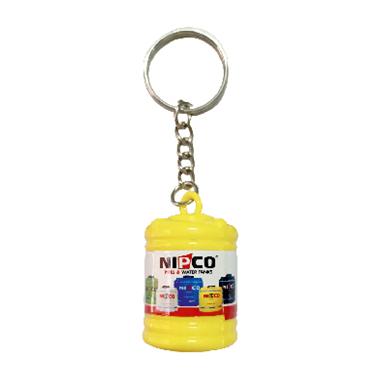 Minimum order quantity: 500 pieces.
Pricing per quantity:
– 500 pieces: 6.95 Rs each
– 1000 pieces: 6.75 Rs each
– 2000 pieces: 6.60 Rs each
– 3000 pieces: 6.45 Rs each
– 5000 pieces: 6.30 Rs each
– 10000 pieces: 6.15 Rs each
Please note:
– 18% GST is applicable on top of the prices.
– Delivery charges are additional.
– Graphic Design Charges are 100 Rs; however, they are free for orders of 1000 pieces or more.
Product Description
Elevate your gifting game with our exquisite Promotional Crystal Digital Photo Keychain. This fusion of sophistication and cutting-edge technology offers a unique and memorable way to display your favorite memories while keeping your keys secure. Whether you're seeking a personalized gift or a distinctive promotional item, this keychain is the perfect choice.
Crafted with precision, our crystal digital photo keychain encapsulates your most cherished moments in a sleek and stylish package. The crystal's transparency adds a touch of elegance to your photos, turning them into captivating displays of art. Each keychain is meticulously designed to ensure the highest quality and clarity for your images, making it a conversation starter and a cherished keepsake.
Personalization is a breeze with our crystal digital photo keychain. Simply upload your chosen image, and we'll take care of the rest. Whether it's a family portrait, a picture of a beloved pet, a special vacation memory, or even your company logo, our keychain serves as a canvas to showcase your unique story or brand.
But our Promotional Crystal Digital Photo Keychain is more than just a beautiful accessory; it's also a functional tool that ensures you never misplace your keys again. The secure keyring attachment keeps your keys organized and easy to find, eliminating the frustration of rummaging through bags or pockets.
When it comes to versatility, our keychain shines. It's not just a personal accessory; it's a powerful promotional tool. Customize these keychains with your company logo or message to create a memorable giveaway at trade shows, corporate events, or customer appreciation campaigns. Your brand will stand out, and recipients will appreciate the thoughtful and unique gift.
The crystal digital photo keychain also makes for heartfelt and enduring personal gifts. Surprise your loved ones with a keepsake that captures moments close to their hearts. Whether it's a birthday, anniversary, wedding, or any other special occasion, this keychain is a thoughtful way to show your love and appreciation.
In a world filled with generic keychains and forgettable gifts, our Promotional Crystal Digital Photo Keychain stands out as a symbol of personalization, elegance, and innovation. It's a versatile and eye-catching accessory that will be treasured for years to come, whether it's in the hands of your customers, employees, or loved ones.
Choose our Promotional Crystal Digital Photo Keychain to add a touch of sophistication to your life, celebrate your brand in a unique way, or make memorable moments even more special. Order now and let your memories and messages shine.